AVAILABLE NOW: SHURE Special Edition purples E215 Sound Isolating™ Earphones
The wait is over! Fans of the hotly anticipated Shure Special Edition Purple SE215 can now purchase the Sound Isolating™ earphones in the Philippines at authorized retailers.
The purple color was selected after a global vote conducted by Shure across 60 countries, enabling the voice of every fan to be heard. By adding the purple earphones to the 215 lineup, listeners can express themselves with this trending color. Whether they are listening to music during their daily commute or on stage, they can enjoy it anytime.
The Special Edition SE215 purple color variant will be launched today at the Home Table in Quezon City.
This variant provides the same amazing audio quality and comfortable fit as the SE215 in other colors. Delivering clear sound and deep bass along with Shure's esteemed sound-isolating design, the earphones keep noise out and provide an immersive audio experience in any location. The Special Edition purple SE215 earphones are also equipped with wired to wireless flexibility to ensure they fit users' needs.
The new Shure Special Edition Purple SE215 Sound Isolating Earphones will be available at all Audiophile stores. Never worry because it's also available on Shure flagship store in Ayala Malls Bay Area. You can also avail it online on their official Shure stores in Lazada, Shopee and Zalora.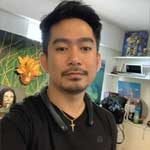 Josh Austria
Aside from being a businessman, Josh Austria has been working in PR and media industry for more more than a decade. From his years of experience as the Marketing and Advertising Head of Village Pipol Magazine, he has built strong relationships with creative people, brands, and organizations.