The airline's 7.7 Mid-Year sale is set to buttress the increase in fuel surcharge amid volatile global fuel pricing
The rising fuel surcharge was brought about by the volatility of the global fuel market. Despite this, AirAsia Philippines drops its base fares to as low as Php 77 from July 04 – July 10, 2022. This becomes part of its 7.7 Mid-Year Sale Promo.
The base fare drop is also a bid to sustain the momentum of travel. True for both its domestic and international flights. As of June 2022, AirAsia Philippines has recorded an average month-on-month growth of 31% for its total guests flown domestically.
The uptick in passengers was seen following the relaxation of border protocols. Also, a downward trend of daily COVID cases in the country. International flights have reopened and the flight frequency to cities abroad has gradually increased. These have also led to average month-on-month growth of 157% from February to June 2022 for AirAsia Philippines' international routes. 
AirAsia Philippines Spokesperson and Head of Communications and Public Affairs Steve Dailisan shares: "We at AirAsia Philippines are determined to sustain travel momentum notwithstanding market movements such as the rise in fuel surcharge cost. As we remain committed to our DNA of affordable and inclusive flying, we buttress this increase through major promotions such as the 7.7 Mid-Year sale and through regular minor promotions throughout the month. We hope that our guests will move ahead with their travel plans this year as we make sure to offer the best value for money."
See Also
Among the domestic destinations to boast a PHP 77 base fare are Davao, Cagayan de Oro, Puerto Princesa and Caticlan. Filipino globetrotters eyeing to cross international borders may also check Kota Kinabalu and Singapore. This comes with a 777 base fare. Meanwhile Hong Kong and Bangkok can be enjoyed with low base fares of Php 1,377 and Php 1, 777, respectively. 
The booking period for the 7.7 Mid-Year sales is from July 04 to July 10. Particularly, this applies to travels happening from September 01, 2022, to March 25, 2023.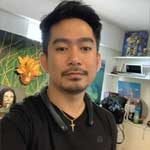 Josh Austria
Aside from being a businessman, Josh Austria has been working in PR and media industry for more more than a decade. From his years of experience as the Marketing and Advertising Head of Village Pipol Magazine, he has built strong relationships with creative people, brands, and organizations.