Get naturally Smoother and Brighter skin in just 5 days!
The secret to smoother, brighter skin has always been right under our noses: the humble Papaya.
The fruit is not only delicious, but it is also a good source of fiber, Vitamins C, and Vitamin A. Also, it contains antioxidants that help prevent chronic diseases, reduce cancer risk, or even slow down cancer progression. In addition to keeping the body healthy, it is also best known for keeping the skin at its best. It reduces wrinkles and sagging, and of course, promotes brighter and smoother skin.
For decades, Papaya has been a beauty cult favorite. The fruit has become one of the most prominent natural ingredients in personal care products. That is all thanks to an enzyme called Papain, which can act as a strong skin exfoliator. It removes dead skin cells, making the skin brighter and more supple.
Now, through the no. 1 Lotion brand in the Philippines, you can get naturally brighter and smoother skin in just 5 days. Achieve this with the new and improved Avon Naturals Papaya & Soy Collection—made from 100% Papaya fruit!
"Avon Naturals has always been nature-inspired, and with Papaya, you can't go wrong especially if you want smooth, glowing skin," says Dione Cotoco, Head of Beauty, Avon Philippines.
The Avon Naturals Papaya & Soy Hand & Body Lotion provides 4x more Papaya extracts. When applied, it can moisturize your skin for 30 hours leaving skin soft, smooth, and looking healthy. Dermatologically tested, each application is lightweight, non-greasy, non-sticky, and quick-absorbing! Nourish and brighten your skin now and avail in 200mL, 400mL, and 750mL variants.
The mild and cleansing Avon Naturals Papaya & Soy Shower Gel will leave your skin soft and smooth with each cleanse with 4x Papaya extract as the Hand and Body Lotion. Meanwhile, the Avon Naturals Papaya & Soy Bar Soap will make you fresh from head to toe with every wash with 2x Papaya extract.
The Avon Naturals Papaya & Soy Collection is free from Parabens, Triclosan, Lanolin, Phthalates, Benzophenone, Mineral Oil and Silicon – all of which are proven to be harmful to the body over time.
Cotoco continues, "Everything in this collection is expertly formulated without these harmful chemicals and ingredients. Every time you wash, lather, moisturize, you will get a burst of joy, feel you will get closer to nature, and ultimately achieve brighter and smoother skin."
Naturally brighter, smoother skin in as fast as 5 days? Yes! Feel a burst of joy daily with the new and improved Avon Naturals Papaya & Soy Collection!
Shop via an Avon representative or online through avonshop.ph, or like, follow, and check out Avon Philippines on Facebook and Instagram to find out how you can shop your favorite Avon products!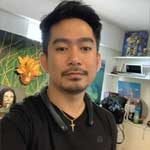 Josh Austria
Aside from being a businessman, Josh Austria has been working in PR and media industry for more more than a decade. From his years of experience as the Marketing and Advertising Head of Village Pipol Magazine, he has built strong relationships with creative people, brands, and organizations.