PAL announced an online portal for those who are rebooking or refunding their flights
Photo credit: Retail News Asia
Canceling your travel plans with your family and friends this summer is really a sad thing to do. But with this pandemic crisis, the best option is to stay at home as much as possible. The good thing is Philippine Airlines is making the rebooking and refunding process easier and safer.
PAL has just launched myPAL Request Hub, a secured online portal for customers. Specifically, this is for the passengers who already booked flights within the quarantine period. To utilize the portal, you must fill-up the online form with accurate information. Necessary details include full name, contact information, citizenship, email address, and your ticket number.
Refund, rebook or exchange for travel vouchers
After that, you can choose from the three options provided. First is rebooking the flight to a later schedule. If you selected this choice, the portal will require you to pick three new flight schedules as you prefer. Take note that you must list your target dates in order of priority. Just in case, the rebooking needs additional payment, you'll receive an email about that. The hub will give a secured link so you can pay online.
The second will be converting the ticket for a travel voucher that expires within a year. Refunding the ticket is the third option. After you entered the needed information, just click submit. MyPAL Request Hub assures that you'll receive a confirmation email within 5 to 7 business days.
However, the tickets booked by travel agencies are a different case. The travel agent should be the one responsible for rebooking or refunding them. Moreover, the online portal can only process cashless refund requests, that includes credit card and other payment options. Passengers may go to PAL's NAIA T2 ticket office to apply for cash fund requests.
For more information, passengers may visit the PAL website or the PAL Facebook Page.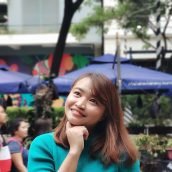 Queenie Lastra
Queenie Lasta got her bachelor's degree in Communications Research from UP Diliman. In her free time, she likes to read thriller novels, psychology books, and mangas. She believes in the importance of grit, hard work, and passion to become a great writer in the future.