Hey Businesses! Book Your Hassle-Free Holiday Deliveries With Keri Boss
With Keri as your delivery partner, you can enjoy convenient, reliable, and safe deliveries this Christmas!
The holiday season is the busiest time of the year for many SMEs. As soon as the 'ber months come around, orders start pouring in. From food orders for get-togethers and the annual Noche Buena to gifts for giving to friends and loved ones.
To keep up with the influx of orders, businesses need to work double-time. To produce, pack, and send out their goods to loyal customers.
Finding the right partners is the key to managing the holiday rush. Especially when you run your business with just a small team or on your own. Among the hardest things to handle our deliveries. And of course, booking different riders to deliver to multiple destinations with varying schedules can be a real challenge.
If this is something you struggle with as a business owner, try checking out Keri Boss. They are your new, reliable delivery partner for the holidays.
Delivery Mo, Keri Ko!
Keri is a 100% Filipino-owned and operated business. It offers delivery services, as well as other customized solutions to meet the specific needs of consumers. It is one of the most affordable in the market today. They also provide responsive and emphatic customer support to ensure a better experience for clients.
Keri Boss caters specifically to businesses and offers two options for SMEs. Keri Boss Lite, designed for businesses that require multiple, on-demand, express deliveries of up to 100 drop-offs at a time.
Keri Boss Bulk, which can accommodate the bulk delivery of products within 2-3 days, at a more affordable rate, for quantities greater than 100 items.
Keri Boss currently delivers within NCR, and the nearby cities of Rizal, Bulacan, Cavite, and Laguna. It is also expanding its services to other key areas nationwide. Through franchises in cities like Cebu, Panay, Davao, and Zamboanga.
You can now enjoy convenient and reliable deliveries this holiday season with Keri as your partner. All you need to do is sign up at Keri Boss to start booking your deliveries. A representative from Keri will get in touch with you for details. Then, the Keri team will take care of assigning riders to each of your drop-off schedules and destinations.
This way, you only have one point of contact for multiple deliveries, instead of coordinating with several riders. Not only is this process hassle-free, it's safer and more secure, too.
Experience Easy Deliveries With Keri Boss
Businesses that have chosen Keri Boss as their delivery partner can attest to the convenience and reliability of their service, and their riders. One such company, which has been using Keri Boss since October 2020, is the Azuthai Milky Way Restaurant Group.
Azuthai and Milky Way accept orders for delivery through their website. And via calls and text messages sent to the restaurants. According to their General Manager and Owner, Malu Gamboa, one of the biggest challenges they encounter in fulfilling these orders is the clustering of addresses, and scheduling of riders.
When asked what she likes the most about having Keri as a delivery partner, she replied,
"They have a system to cluster deliveries efficiently, as well as many rider contacts to fulfill our requirements. We are in touch by Viber, and they reply promptly."
Malou also said that she would recommend Keri to other entrepreneurs, particularly to those in the restaurant business like herself.
Let Keri Boss handle all your deliveries this Christmas so you can stay focused on your business! For more information on Keri's rates and other services, visit the Keri Facebook Page.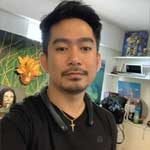 Josh Austria
Aside from being a businessman, Josh Austria has been working in PR and media industry for more more than a decade. From his years of experience as the Marketing and Advertising Head of Village Pipol Magazine, he has built strong relationships with creative people, brands, and organizations.