The floodwaters due to heavy rains from Typhoon Ulysses drowned at least 156 barangays in 24 towns in Cagayan province. Its governor Manuel Mamba said that this is the worst flooding in the province since his term.
The Cagayan valley became the catch basin
Mamba said that the water from the torrential rains in nearby provinces like Isabela, Nueva Vizcaya, Quirino, Ifugao, Kalinga flowed to Cagayan resulted in a destructive downpour. He added, "Kami po 'yung catch basin ng Cagayan River. Ang Cagayan River extends to Nueva Vizcaya. Lahat po ng tubig ng nandiyan, bumababa po dito sa'min."
Aside from that, local authorities had to release excess water from Magat dam because it already reached a critical level. The governor said that this made the flooding in Cagayan so much worse. There are ongoing operations now in Cagayan, the LGU already added rescue boats for the mission.
Being a voice for the helpless people in Cagayan
But because this is a matter of life-and-death, several netizens made use of social media. They aired their concern on the Internet to save people from Cagayan. Cries for help filled both Facebook and Twitter, calling on the national government and people who mean well.
Celebrities, media personnel, influencers, and even ordinary netizens posted and re-shared photos and videos of what's happening in the province. This was able to trend the hashtag #RescueIsabela with 51.k post about it on Facebook alone while more than a million used  #SaveCagayan.
Meanwhile, Filipino-American beauty influencer and social media star Bretman Rock appeals #PrayForCagayan. He shared that the floodwater destroyed his childhood home, among the many houses there.
You see, with the power of technology we can save lives. People with power wouldn't have heard the pleas of Cagayanos if we did not speak up. We just have to do it at the right time, right manner, and right avenue. Thank God for the social media platforms.
Do you guys agree? If you do, keep on posting and retweeting the hashtags!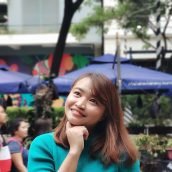 Queenie Lastra
Queenie Lasta got her bachelor's degree in Communications Research from UP Diliman. In her free time, she likes to read thriller novels, psychology books, and mangas. She believes in the importance of grit, hard work, and passion to become a great writer in the future.