Yes to Beauty Inclusivity: Shopee live streamers embrace individuality
Shopee live streamers Bianca Umali and Mary Grace Khu share their journeys to self-acceptance. Coming to terms with yourself, flaws and all. And, in the age of social media, no less – can be difficult. When unrealistic beauty standards remain reinforced everywhere you look. Self-acceptance doesn't always come easy.
Yes to Beauty Inclusivity: Shopee live streamers embrace individuality
As a top beauty and personal care company in the country, Unilever acknowledges its role in championing a new era of beauty. Through projects such as Dove My Hair, My Say, and Real Beauty, Unilever resolves to make beauty a positive and inclusive experience for all. As its next step towards celebrating the beauty in diversity, Unilever launches Yes to Positive Beauty on Shopee this May 17-19. Meanwhile, the campaign aims to encourage Filipinos to embrace their unique beauty, support inclusivity, and say "Yes" to Positive Beauty.
Need a little inspiration saying "Yes" to Positive Beauty yourself? Follow two live streamers' journeys to self-love below:
Bianca Umali
Bianca Umali calls her foray into live streaming 'a leap of faith.' However, a year after taking the plunge, she expresses her opinion about pushing the boundaries of her capabilities. She also shared that it became one of the best things she has ever done for herself.
"Embracing yourself, I've realized, is not about staying in one place. It's also about branching out to the different facets of your being."
Bianca admits that she used to hate her chinita eyes and longed for double eyelid surgery. She now recognized that she does not have to follow unrealistic beauty standards. She also determined to create authentic content as a public figure. Aside from that, she would also frequently goes live sans makeup.
"My viewers can see me raw and unedited, and in turn, they get to see me as a real human being. They've seen me with dark circles, blemishes, and puffiness."
According to Bianca, one simple step towards embracing yourself – filter your media consumption.
"Our self-image only gets shattered when we are made to believe we do not measure up. Fight this belief by being in command of what you take in, and you will always see yourself as beautiful."
Mary Grace Khu
Mary Grace Khu used to believe that only people with modelesque features could land jobs as on-cam talents. Then, she eventually realized that her shape, size, and skin tone shouldn't hinder her from going after her dreams. And, thereafter, snagged a job in the industry.
As a public figure, MG still feels self-conscious from time to time about strangers' opinions. However, for the most part, she has found a supportive community in her viewers. She also credits this to her authenticity and drives to advocate self-love online.
"I am taking this as an opportunity to share my experiences and stories. I will always be real about it, as it would be hard to sustain if you're trying to pretend or be like someone else."
MG also believes that beauty isn't one-dimensional.
"I see beauty in a holistic manner: being healthy, having a positive mindset, and being confident in my own skin."
She adds that it is through one's personality that true beauty radiates. So, she endeavors to bring sunshine to others by spreading positivity through her content.
Yes to Positive Beauty Sale
For beauty and personal care products catering to all kinds of beauty, visit the Yes to Positive Beauty Sale on Shopee this May 17-19. Enjoy discounts up to 70% off on Dove, TRESemmé, Cream Silk, Pond's, St. Ives, Love Beauty & Planet, and more. Get an additional 15% off with the code POSITIVEBEAUTY. Buy five or more items from the sale to receive the products in sustainable paper eco-wrap packaging. As part of Unilever's goal to provide equal opportunities to all, a portion of the proceeds will go towards supporting small businesses in partnership with Mano Amiga.
Say yes to a new era of beauty and join Unilever in saying Yes to Positive Beauty. Add to cart and check out at this link.
Don't forget to top up your ShopeePay for more deals on skincare! Use ShopeePay at checkout to enjoy free shipping with a minimum spend of ₱199 and 8% cashback sitewide with a minimum spend of ₱1,000.
Download the Shopee app for free via the App Store or Google Play.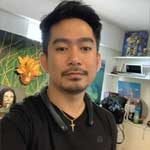 Josh Austria
Aside from being a businessman, Josh Austria has been working in PR and media industry for more more than a decade. From his years of experience as the Marketing and Advertising Head of Village Pipol Magazine, he has built strong relationships with creative people, brands, and organizations.