Popular praise and worship leader Don Moen sets to do an online concert titled An Evening of Hope with his friend Lenny Leblanc. Set to happen on Saturday, May 1, eight in the morning, Manila time, the concert will be filled with acoustic praise and worship. The award-winning gospel artist has visited the Philippines many times in the previous years. He had mixed testimonies, scripture, and great music to inspire and courage others.
Worship leader Don Moen sets to do an online concert An Evening of Hope
Don Moen worked from the ground up to become a household name in the Christian music industry. In 1986, the Recording Industry Association of America (RIAA) gave him the certification for Gold for his debut record for Hosanna! Music. Then, he reached greater heights as he developed Integrity Music. He also served as president, creative director, and executive producer. He does this while continuing his musical pursuit for twenty years. In 1992, he released his first album under his own name Worship with Don Moen. In 2007, he founded Don through The Don Moen Company as a new initiative.
Achievements
On top of having accumulated 5 million units in global sales in his three decades of ministry, Don has also received over 11 Dove awards and nominations for his songs, CDs, choral resources, and has recorded almost 40 world-class albums. Don Moen has been a blessing to many Filipinos as he brings them closer to God. His voice is soothing, and his songs are simple and heartfelt. They tell stories of a faithful God who listens, heals, and saves.
Some of Don Moen's well-loved Christian songs are Celebrate, Jesus, Celebrate, Give Thanks, God Will Make A Way, I Offer My Life, I Want to Be Where You Are, I Will Sing, Crown Him, and God With Us.
Don Moen: An Evening of Hope Online Concert 2021 is presented by Ovation Productions. Tickets available via www.ovation.ph.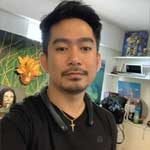 Josh Austria
Aside from being a businessman, Josh Austria has been working in PR and media industry for more more than a decade. From his years of experience as the Marketing and Advertising Head of Village Pipol Magazine, he has built strong relationships with creative people, brands, and organizations.