Gone were the days that we just simply go to the mall and buy a phone, laptop, or earphones. Before making a big purchase on gadgets and devices, we seek information and comparisons from tech bloggers.
Top 11 Tech Bloggers 2021 (First Quarter: January to March)
There are many Filipino bloggers on tech who make detailed unboxing and reviews of the latest smartphone releases and even accessories over the years. We in Village Pipol have curated a list of top local bloggers in the field of technology.  By using SimilarWeb, we included the global ranking in this list but we still based on the local ranking.
YugaTech is a technology website based in the Philippines. It was founded and is owned by blogger Abe Olandres, who is also known by his username "Yuga".
Global Rank: 56,432K
Country Rank:  602K
Pinoy Techno Guide was founded in April 2012 with the goal to provide helpful information about the latest technology news, specs & reviews of gadgets such as smartphones. They also post step-by-step tech guides, comparisons, and pricelists.
Global Rank: 85,537K
Country Rank:  931K
Tech Pilipinas was established by Luis Reginaldo Medilo. He is a blogger, writer, and web designer from Bohol, Philippines.
Global Rank: 151,150K
Country Rank: 2,149K
Started in March 2012,  NoypiGeeks grew from being a one-man blog to a dedicated 4-man team of writers. Adam Parnala is the editor-in-chief of this tech-oriented blog.
Global Rank: 152,564K
Country Rank: 2,340K
Derived from the word "Gizmo" which means gadgets and "Guide", the main goal of this site is to help everyone decide with their gadget needs by any means. The team consists of PJ Icogo as founder, his two co-founders, tech editors, and contributors.
Global Rank: 191, 500K Country
Rank: 2,552K
According to its EIC Carlo Ople, Unbox PH is like a techie friend, a go-to person for advice about the gadgets you are eyeing to buy.
Global Rank 248,402K
Country Rank 3,494K
Started by Alora Uy Guerrero and Ramon Lopez, Revü is a tech-oriented website based in the Philippines that aims to deliver quality content across relevant platforms.
Global Rank: 300,394K
Country Rank: 3,709K
This site was founded by Anjie Lou M. delos Reyes in May 2013. As the name suggests, the blog was established to inform Filipino consumers about the current news and trends about gadgets and technologies.
Global Rank 486,866K
Country Rank 6,091K
Manila Shaker is a premier tech blog in the country. They also cover video reviews and comparisons in their YouTube channel.
Global Rank 400,908K
Country Rank 8,064K
Launched in 2011, Technobaboy is managed by tech enthusiast and self-admitted geek Bryan Rilloraza. He has an extensive background in corporate communications, marketing services, and customer relations from various industries including telecommunications and banking.
Global Rank 359,293K
Country Rank 8,441K
GadgetMatch is said to be the everyday consumer's source for technology news, reviews, videos, and buying advice. Currently, they have teams in New York, Singapore, Germany, India, and Manila.
Global Rank 262,273K
Country Rank 8,510K
Top 12 to 16 Tech Bloggers 2021
Founded in 2009 by Gian Viterbo, Gadget Pilipinas is one of the Philippines' top sources for news, tutorials, reviews, and tips about the latest trends in technology, gadgets, social and digital media, and cyberculture.
Global Rank 682,907K
Country Rank 10,324K
UnGeek is the fastest-growing premier geek blog based in the Philippines. Born out of Unbox.ph (one of the country's top tech and gadget media outfits), UnGeek has been making waves in the local and international geek and gaming scene.
Global Rank 295,462K
Country Rank 11,313K
TechPinas is the Philippine Technology Blog. "TP" aims to chronicle the latest technology news that affects Filipinos everywhere in the world (among other general techie stuff) — all in reader-friendly blog format. Its primary vision is to share specs and beyond to help build a tech-informed, tech-empowered nation.
Global Rank 447,720K
Country Rank 13,002K
15. Newsbytes
Newsbytes.PH is an ICT news website that is owned and operated by Newsbytes Philippines, a duly registered company in the Philippines.
Global Rank 1,485,613M
Country Rank 19,379K
Back2Gaming is all about tech and gaming reviews. The website covers the gaming scene with an emphasis on gaming, DIY, system building, system optimization, and reviews. Back2Gaming provides news and updates for its readers with an emphasis on real talk that only B2G can offer and still provide not only useful information but insightful thoughts and opinions on video game-related topics.
Global Rank 558,884K
Country Rank 21,843K
Note: Village Pipol Team will add another batch to this list of tech bloggers in the next quarter so stay tuned for updates. If you want your favorite website to be included in next quarter's ranking, you can email us here. Our team will review if your suggested tech blogger joins the top list.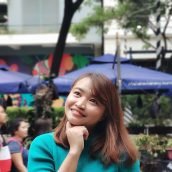 Queenie Lastra
Queenie Lasta got her bachelor's degree in Communications Research from UP Diliman. In her free time, she likes to read thriller novels, psychology books, and mangas. She believes in the importance of grit, hard work, and passion to become a great writer in the future.