The Asia-Pacific Predator League 2020/21 Grand Final is officially back. Victories from teams representing the Philippines became the highlight of the first day.
Both TNC Predator and Neon Esports dominated their opponents Galaxy Racers and Team SOOS respectively.
TNC Predator and Neon Esports Headline Day One of the Asia-Pacific Predator League 2020/21 Dota 2 APAC Grand Final
In the first match, Galaxy Racers selected Io, the most contested hero in DOTA 2. Galaxy Racers, on the other hand, represents Malaysia. However, their hyper-aggressive playstyle in the early game proved a boon. TNC's patient counterattacking game became enough to dispatch them. Kim "Gabbi" Villafuerte's Medusa and Armel Paul "Armel" Tabios' Leshrac proved too much for them to handle.
The second match saw Neon Esports carry their momentum from the Singapore Major as they easily dispatched Team SOOS, from Singapore. Team SOOS banned Puck, Neon's signature hero. However, they still had them drafted and outplayed from the beginning. Neon Esports denied the top lane from Team SOOS leading John Anthony Natsumi – Vargas' snowballed Bloodseeker.
During other matches, Indonesia's team BOOM Esports outclassed Malaysia's Team Star. Their midlaner, Rafli Fathur "Mikoto" Rahman, had an easy landing phase. His performance, on the other hand, complemented the supporting presence of Alfi "Khezcute" Nelphyana and Brizio Adi "Hyde" Putra.
Then, Vietnam's 496 Gaming dominated the other representative from Philippines' Reckoning Esports. They secured all three lanes. This, of course, gave no space for Reckoning to bounce back. Although, Galaxy Racers, Team SOOS, Team Star, and Reckoning Esports lost, they still have a chance to salvage their tournament hopes. Of course, this would become given the tournament's double-elimination format. Facebook and Twitch channels will also broadcast the matches. You may also tune in to Predator's Facebook, Instagram, and Twitter pages to be up to date with the remaining battles this April 7-11!
Witness the remaining teams battle it out to reach the top.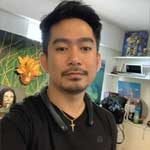 Josh Austria
Aside from being a businessman, Josh Austria has been working in PR and media industry for more more than a decade. From his years of experience as the Marketing and Advertising Head of Village Pipol Magazine, he has built strong relationships with creative people, brands, and organizations.