Subway® Slashes Marketing Budget To Unleash the New Meat Stack sub
From October 5, 2020 to January 5, 2021, Subway® will be providing customers with a fully loaded Subway meat stack sub that's worth your every peso! With layers of chicken strips, pepperoni, sliced chicken, and salami, the new Meat Stack sub is going to be the perfect choice for meat lovers or anyone with a hearty appetite to feast on.
But this new menu came with a cost for the international submarine sandwich brand. 
Subway disclosed that they were "sandwiched" in their budget plans this year as they were left with two options. It was either to provide more meat to their subs or more budget for marketing?
For Subway, the answer was obviously simple. Subway wanted to provide a hypervalue sub (which is a type of sandwich made from a cylindrical bread roll split lengthwise) with fresh meat even with the limited marketing budget that they have. 
MORE MEAT, LESS MARKETING
Subway launched the more meat, less marketing campaign with its low-budget-looking ad to promote its new menu.The ad is 15-seconds long and greets its viewers stating that their "advertisement was made by an intern on budget". 
It then proceeded to show the process of how they created the ad using a software that is similar to Microsoft Powerpoint.
Subway even disclosed that they didn't pay for a copywriter to make this happen. And added hashtags such as #LessMarketing4MoreMeat to get the message across of the slash in their marketing budget.
THE NEW MEAT STACK SUB
Subway sends a clear message and that is they've chosen to provide more budget to add more meat for their subs than their marketing campaigns. And they have thrown in a sweet deal of their delicious chocolate chip cookie for only Php20 as an add-on.
For dine-in and take-out, customers can choose between the 6-inch Ala Carte for Php165. Or opt for the 6-inch sub combo with a 16-oz drink for Php190. And if they really want to have the full and appetizing experience, customers can choose the Footlong Ala Carte which is Php320. 
Subway also offers customers the chance to taste their fully loaded menu at the comfort of their homes and offices with just a little add-on price for its delivery through the Grab and LalaFood App. And prices for delivery will vary depending on the customer's location.
The 6-inch Ala Carte will be priced at Php 206.25. The 6-inch Combo sub with a 16-oz drink at Php237.50. The Footlong Ala Carte at Php400 and for the add-on chocolate chip cookie will cost Php25.
You can also check out their 250 Twin Deal which is a 6-inch Meat Stack Ala Carte plus a 6-inch Smoked Chicken for the price of Php250.
SUBWAY ENABLES SEAMLESS TRANSACTION WITH "BOTTY" VIA MESSENGER
Subway is also enabling and practicing seamless transactions with their helpful chatbot "BOTTY" via messenger. Subway takes the frustration out of queuing for your meals and greatly reduces the waiting time. It's totally convenient and easy to use BOTTY via messenger as it works in 3-simple steps: Order, Pay, and Collect! 
Once customers have decided on what they'll have, BOTTY via messenger will provide a summary of their orders and the total amount to pay. 
BOTTY via messenger will provide customers with an order number and will keep them updated on the status of their transaction. BOTTY will then alert them when their order is ready for pick-up. Just provide the payment and you are ready to go.
SUBWAY BRANCHES IN LUZON
The New Meat Stack sub is only available for the 29 Subway branches in Luzon. Although Subway's branches at RCBC Plaza, Festival Mall, and Ayala Manila Bay are currently closed due to the novel coronavirus pandemic, if they can resume operations during the promo period. The Meat Stack sub will also be available at these branches
Find out where the closest Subway branch is to you with list of branches down below: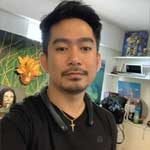 Josh Austria
Aside from being a businessman, Josh Austria has been working in PR and media industry for more more than a decade. From his years of experience as the Marketing and Advertising Head of Village Pipol Magazine, he has built strong relationships with creative people, brands, and organizations.