The much-awaited matchup between the two titans of Southeast Asian DOTA has come! Neon Esports from the Philippines prevailed over their regional rivals, TNC Predator. This happened on the third day of the Asia-Pacific Predator League 2020/21 Grand Final.
Southeast Asian DOTA 2 rivals takes center in Day 3 of Predator League
It became an unexpected encounter as Neon garnered 35 kills as compared to TNC Predator's 10 kills supplemented by a 25,000 net worth advantage. TNC Predator made a major mistake. They allowed Neon Esports to select two of the most powerful heroes in the current patch. Of course, this focused on the Death Prophet and Io.
In the end, they paid the price as Erin Jasper "Yopaj" Ferrer's Death Prophet unleased a huge barrage of damage. Meanwhile, John Anthony "Natsumi-" Vargas' Io sustained him. It also didn't help that TNC Predator mistimed their abilities during teamfights which led to counterattacking opportunities to Neon Esports.
Amid the loss, TNC Predator redeemed themselves as they eliminate Malaysia's Galaxy Racers in the lower bracket. It came no easy task as TNC Predator took a grueling 60 minutes to dispatch their opponents. They will face their fellow representatives, Reckoning Esports, in the next round.
The matches
The second match saw Indonesia's BOOM Esports win over Vietnam's 496 Gaming. The clutch setups from Saieful "Fbz" Ilham's Pangolier and Brizio Adi "Hyde" Putra's Lion was the difference maker in disrupting 496's momentum.
496 tried to bounce back through Andrew "Drew" Halim's Troll Warlord. However, the crowd control abilities of BOOM hampered his presence. The loss placed 496 in the lower bracket. They they fell against Reckoning Esports, a team from the Philippines. Then, this led to their exodus from the tournament.
You can watch the matches on 

Facebook

and

Twitch

channels.
Aside from Galaxy Racers and 496 Gaming, two other teams loss. This includes Team Mystery from Malaysia and PSTR from Taiwan after suffering casualties in the lower bracket. Of coruse, the third day marked the debut of the Predator League 2020/21 Dota 2 Asia Grand Final. Mongolia's Team IMG trounced Myanmar's Veteran. The Council, a team from Bangladesh, proceeds to the upper bracket finals to challenge IMG. This is after defeating Sara Kollo from Sri Lanka.
Besides the PL 2020/21 Dota 2 Asia tournament, the PL 2020/21 PUBG APAC Grand Final also commenced, where GameHome Esports, a team from Vietnam, spearheaded the event with two consecutive chicken dinners in rounds one and two.
Their two chicken dinners complimented the 23 kills that they accumulated in the four rounds. Nguyen Long "Clories" Hai leads the team in that category, garnering 10. Overall the team earned 47 points. Two lowkey teams namely SharpeR White from Thailand and Eagle 365 from Indonesia remained below them. They earned 40 and 38 points respectively.
The two representatives from the Philippines delivered a promising start. ArkAngel Predator's second place finish in round three produced 30 points, placing them at the fifth spot. Renbert "AljnBOTz" Alvior remained part of the leaderboards, with nine kills after four rounds. After a slow start, TroubleMaku secured a chicken dinner victory in round four. This also gives them 29 points and a seventh-place finish.
You can watch the matches on Facebook and Twitch channels. You can also tune in to Predator's Facebook, Instagram, and Twitter pages to be up to date with the last day of elimination round!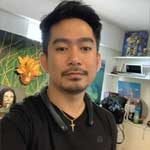 Josh Austria
Aside from being a businessman, Josh Austria has been working in PR and media industry for more more than a decade. From his years of experience as the Marketing and Advertising Head of Village Pipol Magazine, he has built strong relationships with creative people, brands, and organizations.