Many of us will be spending the Holy Week break at home. But, that doesn't mean the fun ends there. Philips Gaming Monitors partners up with Globe Telecom. They set to launch the Easter Gaming Promo, keeping the Easter spirit alive.
Philips Gaming Monitors partners up with Globe to launch Easter Gaming Promo
You can do this with every single-receipt purchase of Philips 242E1GSJ or Philips 242M8 Gaming monitor. Buyers can also get a free Globe at Home Prepaid Wifi. Additionally, they can get a free Globe Streamwatch Xtreme Prepaid Wifi for every single-receipt purchase of 272E1GSJ and Philips 272M8.
Gamers can also grab this chance to get a quality gaming monitor and a prepaid home wifi best for viewing, internet surfing, and streaming at home. Then, the whole family can surf through the long break with fun binge-watching since both freebies. Designed for sharing to up to six devices. The freebies surely won't disappoint. As they boast a wider signal cover and signal strength that's twice as strong as the old Globe pocket WiFi.
In particular, the Globe Streamwatch Xtreme Prepaid Wifi also has an Internet TV feature. Meanwhile, it converts your monitors into a Smart TV. With it, users get also access to thousands of movies and videos on entertainment and streaming sites. It also allows families to hold exciting karaoke parties by transforming their TVs into karaoke-ready devices.
The following models and freebies are included in the promo, including their specifications and suggested retail prices.
The promo runs from April 1 to May 15, 2021. Monitors purchased from participating retailers are eligible for the promotion:
Customers must keep their original sales invoice. And, claim their freebie in the participating branches within sixty (60) days after the end of the promo period. Alternatively, customers can order their chosen Philips Gaming Monitor from Philips Monitors' official online stores in Lazada and Shopee, where they can receive the freebie upon delivery of the purchase.
For more information about the Easter Gaming Promo, visit Philips Monitors Philippines' Facebook page and send them a message.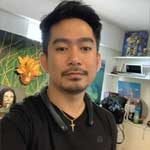 Josh Austria
Aside from being a businessman, Josh Austria has been working in PR and media industry for more more than a decade. From his years of experience as the Marketing and Advertising Head of Village Pipol Magazine, he has built strong relationships with creative people, brands, and organizations.