Hisense has become a leading manufacturer in consumer technologies. They are also the official sponsor of UEFA EURO 2020™. They set to bring users all the best matches of the professional basketball league with NBA League Pass. It will become available internationally on Hisense's televisions with the operating system VIDAA U4. With this campaign, you will experience real-life tension. You can also hear the sound of the shoes sliding down the court. And, of course, feel the emotions rising at the last-second three-point shot in the fourth quarter. All with the support of the league's top stars like LeBron James, Stephen Curry, and Luka Dončić.
Hisense invites its users to experience the best NBA games from home
This special offer will become available to anyone who purchases a Hisense Smart TVs (A4GS, A7200FSVI, A62GS, U6GS). Of course, only at Hisense Official store at Lazada, Shopee, and exhibits, from May 21st to June 30th, or while supplies last. Then, you will receive codes for 2months free trial for the 2020/21 NBA season.
An operating system for the most enthusiastic sports fans
The new Hisense televisions with the VIDAA operating system satisfy the needs of the biggest sports fans. It comes with fast and personalized access to the best platforms dedicated to sports. Of course, this would include Redbull, and from now on, NBA League Pass. VIDAA places the user at the center of their entertainment experience. It also makes interaction with the television more intuitive. A clean and compact design provides users with an intelligent, intuitive, and personalized platform. Aside from that, it offers the best global and local content currently on the market.
Models like the U6GS integrate Sports Mode, a function that brings an immersive experience in image and sound. It will definitely make you feel like you're sitting in on-court seats while watching the greatest rivals. Such as the Lakers and the Celtics battle it out for the crown. The secret to Sports Mode lies in the algorithm of the new Hisense models. This, on the other hand, can analyze images, increase brightness, contrast, color, and sharpness. These truly recreate amazing and realistic sports scenes that are bursting with colors.
See Also
For more information, visit their website and follow them on Facebook and Instagram!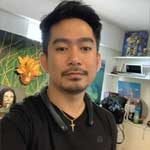 Josh Austria
Aside from being a businessman, Josh Austria has been working in PR and media industry for more more than a decade. From his years of experience as the Marketing and Advertising Head of Village Pipol Magazine, he has built strong relationships with creative people, brands, and organizations.