With foodpanda, it is always a season is giving. In line with its Holiday campaign, kumukutikuti-TAP Christmas weekly surprises, foodpanda launches another milestone pandapro, an exclusive membership program for its loyal users.
Through pandapro, members can now enjoy exclusive and exciting deals and rewards. As a way of giving back to the continuous support, foodpanda will surely know how to make its customers feel special this holiday season. For an introductory price of Php 50 a month, relish perks and exceptional rewards with the new monthly subscription program that gives you a wide range of benefits such as free deliveries and discounts.
"Food is a big part of our culture as Filipinos and we want to give our most avid customers the option to have a more premium experience," foodpanda Philippines Managing Director Daniel Marogy said. "pandapro subscribers not only get discounts from our partner restaurants but even free delivery. It's something we want to roll out as more people adjust to the new normal and depend on delivery services."
Perks and benefits of pandapro
Whether you do food delivery or pick up purchases, you can turn these priceless experiences into something more. Savor all the monthly perks and privileges of being a pandapro subscriber:
Exclusive and Unlimited 20% off and up from over 3,000 restaurants
5x free delivery from all shops and restaurants
3x 10% off on foodpanda shops
Unlimited extra 5% off on foodpanda pick up orders
A minimum order of P400 applies for the Free Delivery and 10% off shops offers. More exciting benefits for foodpanda pro subscribers in the months to come.
How to become a panda pro
We've gone the extra mile to help you become a pro in no time. Simply update your foodpanda app, click "How to be a Member" and fill-in the required details.   A user must be 18 years old and above and a holder of a valid credit card. The membership fee will be deducted from the credit card you used to sign up.
The subscription and its benefits automatically renew monthly.
If any payment due fails, your subscription will be cancelled and you will need to subscribe again in order to avail the benefits.
Cancellation of a subscription is anytime, however, it will only be effective on the next monthly renewal date.
Subscribe to pandapro today and enjoy all the premium benefits for a minimal introductory monthly fee of P50/month. Download the app and check out foodpanda's Facebook and Instagram pages for the latest news on pandapro.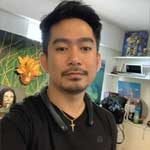 Josh Austria
Aside from being a businessman, Josh Austria has been working in PR and media industry for more more than a decade. From his years of experience as the Marketing and Advertising Head of Village Pipol Magazine, he has built strong relationships with creative people, brands, and organizations.