During the COVID-19 pandemic, the real estate industry has survived and thrived. Especially, with more homebuyers realizing the importance of having their sanctuary during these unprecedented times. However, 2020 truly tested the tenacity and dedication of real estate brokers and agents, particularly at Lumina Homes. Of course, they deserve to have recognition during Gawad Lumina.
Gawad Lumina awards top-performing salesforce in 2020
Property selling came to a halt in the first weeks of lockdowns due to a lack of face-to-face interaction. To reach and serve their clients, everyone also had to transition to digital methods. It wasn't easy. However, it turned out to be one of the most innovative years yet, full of new and advanced learnings and even Lumina's best-seller victory! The pandemic did not deter the cream of the crop at Lumina Homes from pushing boundaries, and they deserved to be recognized and awarded at the annual sales awarding known as Gawad Lumina. In March of this year, the company also recognized the top sales performers in the most difficult year in recent history.
"Digi-connect."
This highlighted how the group successfully adjusted in the online realm to meet the demands of home-seeking and investing Filipinos. The celebration held via Zoom gathered over 500 of Lumina Homes' sales network nationwide. These include the top salespersons, sales managers, and brokers. They also came from North and East Luzon, South Luzon, Visayas, and Mindanao. They went above and beyond to bring affordable houses and lots for every Filipino family.
Today, Lumina Homes also proudly features an all-digital home reservation process. This includes an online reservation system, interactive site development map, and 360-degree house model virtual tours. And, equipped with an improved website that has a complete lineup of e-services. This includes an enhanced online appointment portal, online payment portal, and many more. This aims at making home-selling and homeownership more safe and convenient during the pandemic. To boost the morale and further thanks to its dedicated brokers and agents, Lumina Homes launched its annual sellers' promos for 2021:
Bida Lumina Sellers: CASHing! CASHing!
These are the partner sales networks of Lumina that may receive "CASHing! CASHing! Cash Incentives Sellers Promo." This means the salesperson can receive as much as 100,000 pesos. And, a broker can have as much as 500,000 pesos worth of cash and digital support. This promo runs until December 31, 2021.
"Bida Seller Na, Bidang Future Homeowner Pa"
There will be one (1) winner of a house and lot during the annual awards next year. For every 10 million pesos sales, the person will get one (1) raffle coupon. This promo runs until December 31, 2021.
This event was not done only for the sole purpose of awarding outstanding performers. This also sets to inspire the Lumina networks to make homeownership reachable for every Juan. They do this through offering affordable, well-designed, and durable houses and lots. Lumina Homes also offers lean financing options for homebuyers through bank and Pag-IBIG housing loans. With the rise of technology, Lumina Homes uses different construction systems to ensure that every home is safe and comfortable for its future owners.
The house units are also built in prime locations close to essential establishments. Aside from that, they are equipped with functional amenities. This also includes a multi-purpose hall for assemblies, a 24/7 guarded entrance, a shuttle service, and many more. Homebuyers can choose from various houses and lot options to find the one that will suit them. Lumina Homes has already developed over 800 hectares of land or 100,000 house and lot units located in key cities and municipalities across the country.
Simple and practical, Lumina makes Every Juan's dream home attainable.
For more information on Lumina Homes, visit the website or contact (0917) 629 6523. Like and follow @luminahomesofficial on Facebook.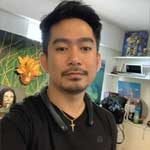 Josh Austria
Aside from being a businessman, Josh Austria has been working in PR and media industry for more more than a decade. From his years of experience as the Marketing and Advertising Head of Village Pipol Magazine, he has built strong relationships with creative people, brands, and organizations.