Regular and timely upgrades can help ensure that your work-from-home or gaming setups run at optimal levels all the time. A quick upgrade would be a simple solution to wear-and-tear issues that you inevitably face with any gear. After all, device durability really does degrade over time. Get up to 40% off plus awesome freebies on selected products when you shop at the Logitech LazMall Official Store!
Enjoy Unbeatable Logitech Deals at the Lazada 9th Birthday Sale
Sometimes, you go for an upgrade. Simply because you want to equip yourself with better specs that allow you to get things done more accurately and efficiently. Newer, more premium gadgets can also mean boosted comfort for prolonged use. Thanks to updated ergonomic features and designs.
Boost work your from home productivity
MK275 Wireless Keyboard and Mouse Combo
When working from home, having the right gear makes a huge difference in keeping productivity levels up. This could be perfect for those without a dedicated home office space. You could easily set these devices up, use it and pack it away – free from restricting wires.
Of course, this remains truly helpful for being on-the-go. Logitech's MK275 Wireless Keyboard and Mouse Combo is a great example. The compact mouse and full-size keyboard both have an extended battery life, and long range that promises virtually no delays or dropouts.
M585 Multi-Device Mouse
Another fantastic work-from-home option would be the Logitech M585 Multi-Device Mouse. This devices has the capability of navigating seamlessly between two computers. Aside from that, it also allows you to easily copy and paste text, documents, and images from one computer to another. You can finally say goodbye to tedious file transfers over the cloud, external storage devices, or email.
Z333 Speaker System with Subwoofer
With bold sound and strong bass, you can create your ideal work environment, You can play mood-boosting music using the Z333 Speaker System with Subwoofer. This system could be great for listening to media for work. Aside from that, you can also use it at functions. This includes webinars, meetings, and virtual events, where people would need crystal clear audio.
Play to win at home
Enjoy a pro-level gaming experience at home with the best Logitech G gaming gear. You can count on performance, responsiveness and durability with the G Pro X Keyboard with user-swappable pro-grade switches. Space is not a problem with this keyboard's compact design, leaving enough room to freely move your mouse around.
Gaming requires precision and accuracy, and the Logitech G Pro Wireless Gaming Mouse gives you exactly that. This mouse has the perfect combination of shape, weight, and feel, and is also equipped with LIGHTSPEED wireless and HERO 25k sensor technologies, promising a great game performance.
Finally, immerse yourself completely in your favorite game with big sound from the G331 Gaming Headset. Truly experience the thrill of the game when you hear everything around you with great clarity, and be heard loud and clear by teammates and other players, too.
Add to cart now
Whatever the reason, if gadget upgrades are currently in your wishlist, now is definitely the time to add to cart. Unbeatable deals on premium Logitech products are coming to the Logitech LazMall Official Store, right in time for Lazada's 9th birthday sale on March 27, 2021.
Enjoy discounts of up to 40% on selected items, as well as various other promos and freebies, such as Logitech masks, P100 and P500 Sodexo Gift Certificates, Logitech t-shirts, Logi pouches, Valorant mousepads, and Valorant pillows, when you shop online during the sale.
To learn more, visit and follow the Logitech LazMall Flagship Store, and check out the Logitech website and official Facebook Page.
Logitech products are also available at partner outlets, Octagon, Silicon Valley, PC Express, Datablitz, Complink, I-Tech/Gamezone, Electroworld, Abenson, Office Warehouse, PC Hub, PC Worx, Villman, DynaQuest, Techwarez, Gameline, Thinking Tools, Gaisano Interpace, Digi-Serv Solutions, Davao FutureBright, Concept Computer, and Nutech.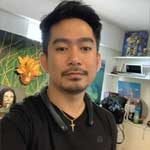 Josh Austria
Aside from being a businessman, Josh Austria has been working in PR and media industry for more more than a decade. From his years of experience as the Marketing and Advertising Head of Village Pipol Magazine, he has built strong relationships with creative people, brands, and organizations.