Thinking of starting your own startup? There have been a rise of micro, small, and medium enterprises (MSMEs) in recent years as Filipinos venture into the world of entrepreneurship. However, a lot of them fail to take off or eventually shut down after a few months. Of course, there is no foolproof formula for a successful startup, there are five phases every budding startup should know to thrive and survive in the next normal:
Phase 1: Seed and development.
This is the research stage wherein new startups gather ideas regarding the possible business idea from friends, family, and even industry experts, if possible.
Phase 2: Start-up creation
. 
Making it official and launching the company may be the riskiest phase, but this is the part one must take a leap of faith, and it is a crucial part of the process.
Phase 3: Late growth and establishment
.  
This is the part wherein the business should be generating a consistent source of income as well as getting new regular customers at the same time. 
Phase 4: Expansion
.
At this phase, the company capitalizes on its stability, and ventures out to expanding its products or services.
Phase 5: Maturity or possible exit
. 
Every businessman must ask one's self if he would push for further expansion or exit the business. Of course, this doesn't mean the company would close. In fact, he can sell it to a bigger conglomeration or other stakeholders. 
Developing a successful startup is a tough challenge. On the flipside, in the digital age, the barriers are lower, and anyone can start a startup in no time. That is why startups should take advantage of the tools available at their disposal. One of which is the Start-up Zone of WOCEE WIRED, the country's premier trade show that showcase companies' cutting-edge technology products and services in consumer electronics, digital technology, systems solutions, ICT, and wireless technology.
From November 18 to 22, WOCEE WIRED will hold a comprehensive virtual platform for startups to find potential accelerators and partners through its business matching and on-site communication features through its designated Start-up Zone. The event is also an opportunity for businesses to introduce and market their products or services to different markets. 
Organized by Worldbex Services International, the nation's leading events and expositions organizer, WOCEE WIRED will connect different segments of the industry to build a strong community with a unified goal to continuously respond to the fast-changing world of tech and e-commerce. For more information, call (02) 8656-92-39 or e-mail inquire@worldbexevents.com. Interested companies can inquire now at www.wocee.ph and follow @wocee.ph on Facebook and Instagram.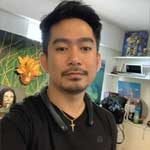 Josh Austria
Aside from being a businessman, Josh Austria has been working in PR and media industry for more more than a decade. From his years of experience as the Marketing and Advertising Head of Village Pipol Magazine, he has built strong relationships with creative people, brands, and organizations.