An online gathering for the frontline workers and volunteers of the Philippine Red Cross at Calamansi's Hangout for Heroes digital event on May 29 and 30 from 10 AM to 10 PM. Together with some of today's most influential personalities, the team behind Calamansi App will give much-needed assistance to the frontline workers and volunteers who continue to battle the ongoing COVID-19 pandemic. Hangout for Heroes intends to drive in donations for the Philippine Red Cross.
The organization has become a bastion in the country's fight against the global pandemic. Aside from that, they have also become a pillar of every Filipino in times of calamities. They also provide aid and solace to thousands of families across the country. Catch your favorite celebrities and influential personalities. Download the Calamansi App and joining the 3 Live Cast rooms that will hold several activities simultaneously: Music Room, Fan Meetup Room, and Discussion Room.
Calamansi brings the biggest audio-based online gathering this weekend for the Frontline Workers and Volunteers
On the first day of the event, the Music Room will hold performances from celebrities. Of course, this includes:
Ford Valencia
Young JV
DJ Mike Lavarez
The Vowels They Orbit
Crystal Paras
Sharlene San Pedro
Gracenote
Moonstar88
Marlo Mortel
Janine Berdine
Aicelle Santos
6cyclemind
Elaine Duran
Kat DJ
Debbie Then, JC Tevez, Clarise Perez, and Janica Reloxe will host the performances. After that, listeners will have the chance to ask questions. Then, converse with their favorite artists and bands in the Fan Meetup Room. Roxanne Montealegre, Marlann Flores, Rodel Flordeliz, Allen Cecillo, Cara Eriguel, and Sam YG, on the other hand, will host this. Meanwhile, Discussion Room will formally open with representatives from the Philippine Red Cross and Calamansi.
Red Cross ambassador Catriona Gray will have a message. Vercy and Ms. Cookie, on the other hand, will host these opening activities. Meanwhile, Jovz, Mikee, and Jessy will consequently lead the conversations with frontline workers and volunteers. The Discussion Room will also hold interesting and highly relatable topic-based discussions all throughout the day.
Have you been going through anxiety caused by the uncertainty brought about by this pandemic?
You can take part in the fitting discussion of mental health advocates, psychologists, and guidance counselors. These would include Dr. Gia Sison, Ms. Maria Emichelle C. Noscal, and Dr. Joan Mae G. Perez-Rifrael. And, of course, millennial psychologist Riyan Portugue, entitled Coping Mechanisms: Stabilizing Emotional and Mental Health. Ms. Pichie and Lei will host.
Are you scared and unsure of what to do if you or one of your family members contracts the virus?
Dr. Lucas, Philippine Red Cross's Dr. Paulyn Ubial (Head, Molecular Laboratory) and Dr. Noel Bernardo (Head Doctor, COVID-19 Operations), and  COVID survivors from the Philippine Red Cross frontline workers and volunteers will talk you through What to do when COVID hits home?, hosted by Papavon and Ms. Ganda.
If you have been weary during these unsettling times, you may want to participate in the discussion on How to grow our faith during the time of distress? by Inspirepreneur & Servant-Leader of The Feast coach JC Libiran, Mirzi Pangan and JM Almazan from the Singles Ministry of The Feast Mandaluyong, with the special participation of Bro. Audee Villaraza. This discussion will be hosted by Ola Sky, Ms. Keithy, and Filipina Barbie.
The second day of the event will welcome more performances from celebrities:
Wilbert Ross
Denise Barbacena
DJ Ron Poe
Claire Ruiz
Alexa Ilacad
Magnus Haven
The Dawn
Elmo Magalona
Sam Concepcion
The Company
Morisette
Kuya Jovz
Rammy Bitong
Hosts DJ Aiko, David Simion, Lala Banderas, and Rico Panyero will join as hosts. Following these performances, listeners will also have the chance to talk and hear from their celebrity idols in the Fan Meetup Room. Jaz Reyes, Patricia Reyes, Erika Kristensen, Hannah Sison, Mark Zambrano, and Chariz Solomon, on the other hand, will host this.
Vercy and Francey will also open the second day of the Discussion Room. They will introduce two more representatives from the Philippine Red Cross and Calamansi who will give the opening remarks. Then, ambassador Catriona Gray will follow with a message. And, of course, we can't forget a fruitful conversation with frontline workers and volunteers.
Life coaches will spearhead more topic-based discussions
Life coaches Aurora M. Suarez and Jhet Javier, and positivity influencers Alton Lorenzo and Cara Eriguel will talk about Let's self-care & self-love during this pandemic. Aries, Percy, and Jovz will host this segment. Intended for those who have been experiencing the isolating effect of this pandemic. Focusing on the practical side, those who would like to learn about opportunities in business particularly during these trying times can learn from business expert RJ Ledesma and entrepreneur Sarah Yu. LJ and Liza will moderate the segment Business during this pandemic, how is it like setting up or surviving a business at this time?
Lastly, for those who have a creative side and wish to enhance their skills, influencer Chin Obcena, content creator coach Clark Vinoya, and content stylist Kate Katigbak will be ending the day with the topic I want to be a content creator…how?, hosted by Jeansanemom, Josh Drake, and Awi.
Listen to amazing performances, interact with your favorite bands and celebrity idols, and take part in timely and informative discussions at no cost all for the benefit of the Philippine Red Cross and all its beneficiaries. Being a part of this event will not only help a community grow but is also a step closer to helping every Filipino in need. Get a chance to hangout with today's heroes, donate for a cause, and become a hero yourself.
Learn more about "Hangout for Heroes":
Facebook | Instagram | Website | Youtube
Download Calamansi App: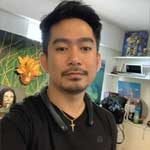 Josh Austria
Aside from being a businessman, Josh Austria has been working in PR and media industry for more more than a decade. From his years of experience as the Marketing and Advertising Head of Village Pipol Magazine, he has built strong relationships with creative people, brands, and organizations.