An online gathering for the frontline workers and volunteers of the Philippine Red Cross at Calamansi's Hangout for Heroes digital event on May 29 and 30. Together with some of today's most influential personalities, the team behind Calamansi App will give much-needed assistance to the frontline workers and volunteers who continue to battle the ongoing COVID-19 pandemic. Hangout for Heroes intends to drive in donations for the Philippine Red Cross. The organization has become a bastion in the country's fight against the global pandemic. Aside from that, they have also become a pillar of every Filipino in times of calamities. They also provide aid and solace to thousands of families across the country.
Calamansi App gears to drive in donations for the Philippine Red Cross
Calamansi App explained why they specifically chose the Philippine Red Cross as the beneficiary of this event. The app's Content Operations Lead Trina San Pascual said,
"We want to touch base with a foundation that is really strong, has a reach, and a great presence all over the Philippines."
More than a year after the first outbreak had begun, we still experience the adverse effects of COVID-19. With the enduring efforts, our frontline workers continue to risk their lives in the line of duty. They give us a sense of hope even in the most difficult of times. And, with the help of the app and their ever-dedicated team who made this event possible. We can finally give back to the brave heroes who brought us a step closer to attain a better tomorrow.
A new kind of zest in every Pinoy's life
Although fairly new in the digital game, Calamansi App has become a tool for every Filipino to share their content and creative skills online. Since the app remains audio-based and offers low-data consumption, Pinoys hang out digitally without the need to splurge on mobile data plans. One unique feature of the app allows 10k users and 50 speakers to be in one live cast room at the same time without interference. And the best thing about this, on the other hand, it's all for free! In his recent interview with SPOT.ph, Calamansi CEO Chen Wang shared,
"At Calamansi, it is our objective to create a Filipino-friendly environment that stimulates local users' creativity and expression."
Calamansi App extends a helping hand
Calamansi aims to broaden the reach of the Philippine Red Cross to the far-flung areas of the country. Especially where one of the most pressing matters includes the lack of accessible and affordable testing centers. The donations that will be driven in from the event can help mobilize this movement in the provinces, where getting tested for the virus has become a luxury that most people simply could not afford. All proceeds will go directly to the event's beneficiary through GCash, PayMaya, PayPal, and Bank QR codes that will be made visible throughout the duration of the event.
What to expect during the event?
Conversations with frontliners from the Philippine Red Cross will kick off both days of the event. 'Hangout for Heroes' will have meaningful discussions on topics such as Coping Mechanisms: Stabilizing Emotional and Mental Health, What to do when COVID hits home?, and Self-care and business during this pandemic. Some of the many guest speakers that will share their knowledge and insight are mental health advocate Dr. Gia Sison and business expert, RJ Ledesma. A few of today's highly sought-after celebrities will also grace the event such as 6cyclemind, Aicelle Santos, Sam YG, Moonstar88, and Morisette, among many others.
There will be 3 Live Cast rooms during the event that will hold several activities simultaneously: the Music room, Fan Meetup room, and Discussion room. The Music room is solely dedicated to the performances of singers, bands, and up-and-coming artists. Users will get the chance to interact with their respective idols at the Fan Meetup room. Staying true to the event's cause, experts and frontliners will be spearheading topic-based discussions in the Discussion room.
Listen to amazing performances, interact with your favorite bands and celebrity idols, and take part in timely and informative discussions at no cost all for the benefit of the Philippine Red Cross and all its beneficiaries. Being a part of this event will not only help a community grow but is also a step closer to helping every Filipino in need. 
Learn more about Calamansi App:
Facebook | Instagram | Website
Download Calamansi App: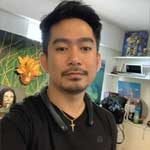 Josh Austria
Aside from being a businessman, Josh Austria has been working in PR and media industry for more more than a decade. From his years of experience as the Marketing and Advertising Head of Village Pipol Magazine, he has built strong relationships with creative people, brands, and organizations.