After a successful first run, TikTok sets to host another tournament for its gaming community this April. In partnership with FIGHT Esports. Globe co-presents the TikTok #GGPHCreatorCup2 tournament, in cooperation with Riot Games. Wallet Codes, ChampTailors, and Galawang Pinoy also set to sponsor the event. The second tournament for the TikTok Gaming Ground PH community is set for April 27 and 28, 2021!
Are You Ready for the TikTok #GGPHCreatorCup2 Tournament?
It aims to further diversify the platform as they make rich and relevant gaming content accessible to all. TikTok hosts homegrown tournaments, along with its continuous efforts to bring even more gaming-related content to its users. Gaming has become another significant vertical that users love and celebrate on TikTok. Similar to education, music, and entertainment. This is one of the main reasons behind the thriving community of gamers currently on the app.
Here are the dates that you need to remember for #GGPHCreatorCup2:
April 27, 3:00-9:00 PM – Tournament Day 1: Elimination Round
April 28, 3:00-9:00 PM – Tournament Day 2: Semifinals and Final Round
Just like the first tournament, #GGPHCreatorCup2 will be streamed live on TikTok. Via the official TikTok Gaming Ground PH account, @tiktokggphofficial. They set to bring the action straight to the audience's screens. Short videos will also be produced and shared during the series to further engage gaming creators, as well as other TikTok users. Similar to the first Creator Cup, #GGPHCreatorCup2 will happen within Riot Games' popular first-person shooter game, Valorant.
Following the same format, teams will play for a prize pool of 1,000 USD. Just like in the first tournament, which took place last February. 8 teams played during the elimination round of #GGPHCreatorCup1. Namely 7Seas, GP Gaming, NocturnOwls, Jillian & Een's Devils, Equinox Streamers, The Note Squad, Team Free Boost, and Team Brrt Brrt. In the end, it came down to Team Brrt Brrt versus Jillian & Eden's Devils in the finals.
Viewers of the tournament live stream on TikTok watched as Team Brrt Brrt's members came out on top.
The team includes Maggiekarp, Burg, Noctile, Lyka Mea, and DonP. Then, the first-ever Valorant Champions at #GGPHCreatorCup1. TikTok's growing collective of gaming content creators focuses on the pursuit of their passion for gaming and esports. Members of the community strive to support one another while continuing to make authenticity and creativity a priority. Mark your calendars for #GGPHCreatorCup2, and discover the amazing gaming community on the app.
Download TikTok on your

iOS

and

Android

devices today to get started.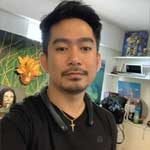 Josh Austria
Aside from being a businessman, Josh Austria has been working in PR and media industry for more more than a decade. From his years of experience as the Marketing and Advertising Head of Village Pipol Magazine, he has built strong relationships with creative people, brands, and organizations.