Achieve the hydrated skin of your dreams with Hada Labo
Celebrity makeup artist Anthea Bueno, top vlogger and influencer Raiza Contawi and TV and events host Janeena Chan all agree that hydrated skin is always in, thanks to Hada Labo. Since its 2019 launch in the Philippines, Hada Labo Hydrating Lotion, the No. 1 facial lotion in Japan for 13 consecutive years and one of Top 3 drugstore skincare brands in Taiwan, Singapore and Malaysia, has helped Filipino skincare enthusiasts achieve super hydrated skin.
Hada Labo's impressive set of products
Hada Labo provides intense hydration by harnessing the water-binding power of Hyaluronic Acid–a substance naturally occurring in the human body that attracts and binds water—to help achieve the Japanese beauty ideal of mochi skin.
Get mochi skin, Japan's version of glass skin, with Hada Labo's simplistic approach to beauty that includes a cleanser, the lotion and a light moisturizer. The Hada Labo trial packs are on sale right now until November 15, 2020, at 20%, exclusively at selected Watsons outlets nationwide and through all Watsons e-commerce platforms such as watsons.com.ph, and Watsons channels in Shopee and Lazada.
Every trial pack includes a set of minis that include the Hydrating Face Wash, Hydrating Light Cream and the famous Hydrating Lotion, which can attract and hold up to 2,000 times its own weight in water.
The trial packs are not only a good introduction to the brand if you've never tried it yet but would also make great Christmas gifts for skincare lovers.
Hello to Hada Labo
Say goodbye to dull skin and say hello to mochi skin with Hada Labo. The Hada Labo Hydrating Lotion is packed with four types of Hyaluronic Acid that can soothe and firm the skin, as well as strengthen its barrier. All the products in the line are fragrance-, alcohol-, color- and mineral-oil free. 
The Hada Labo Hydrating range includes the Hydrating Lotion, Hydrating Face Wash, Hydrating Light Cream, Hydrating Water Gel, Hydra & Whitening Face Wash and Deep Clean & Pore Refining Face Wash.
The Hada Labo less-is-more approach to skincare helps give you looks fresh for those video calls. The products, when used in a three-step routine, also prep your skin for when you need to wear makeup.
This could be the year you finally achieve the hydrated skin of your dreams. Get Hada Labo from select Watsons stores or order now from all Watsons e-commerce platforms such as watsons.com.ph and Watsons channels in Shopee and Lazada.
For more information on how to get Hada Labo without leaving the comfort and safety of your home, follow @HadaLaboPH on Facebook and Instagram.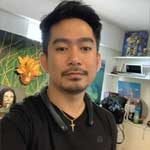 Josh Austria
Aside from being a businessman, Josh Austria has been working in PR and media industry for more more than a decade. From his years of experience as the Marketing and Advertising Head of Village Pipol Magazine, he has built strong relationships with creative people, brands, and organizations.