Due to the current pandemic, we have to make sure we're following health protocols. Of course, this would include social distancing and staying at home with your loved ones. And, just because you're staying at home, doesn't mean you can't have fun. In celebration of Family Month in Korea, Korean Cultural Center in the Philippines brings back its crowd-favorite – the Korean Film Festival!
2021 Korean Film Festival – packed with fun, lessons, and a lot of heart
Titled 2021 Korean Film Festival: Full House, Fun For All, it sets to happen online the whole month of May. Offering a jam-packed movie experience for viewers, the country can experience this starting from May 7 to 27. Constant and new KFF patrons can also enjoy seven outstanding films. From a diverse set of genres for free at home in as easy as 1, 2, 3. Meanwhile, three sub-genres per week include Action, Comedy, and Family Drama. Of course, these were specially handpicked to cater varying preferences of every family member.
People looking for a good laugh, action-packed scenes, or heartwarming movies would definitely have their own favorites among the lineup:
ACTION
2019 film "Exit" starring Jo Jung-suk, Girls Generation's Im Yoon-ah
2019 film "Extreme Job" starring Ryu Seung-ryong, Lee Hanne, Jin Seon-kyu, Lee Dong-hwi, Gong Myung
COMEDY
2016 film "My Annoying Brother" featuring Jo Jung-suk, EXO's Do Kyung-soo, and Park Shin-hye
2019 film "Miss and Mrs. Cops" starring Ra Mi-ran and Lee Sung-kyung
FAMILY DRAMA
2019 film "Kim Jiyoung, Born in 1982" starring Jung Yu-mi and Gong Yoo
2018 flick "Keys to the Heart" featuring Lee Byung-hun, Park Jung-min, and 2021 Oscars' Best Supporting Actress winner, Youn Yuh-jung
2018 drama  "The Soul-Mate" starring Ma Dong-seok and Kim Young-kwang
2021 KFF Online Film Reaction Essay Contest and the KFF Survey
Aside from showcasing these films, KCC also prepared exciting activities. Viewers, on the other hand, can win some cool prizes through the 2021 KFF Online Film Reaction Essay and Contest and the KFF Survey. All the participants need to do will write their own thoughts about the films. Or, they can also simply answer a few questions. KCC's official SNS will also have the full mechanics of the contests.
Thanks to the Hallyu wave!
Korean Film Festival remains one of the landmark events of KCC's Kolorful Adventures campaign. Of course, this takes its inspiration from the colorful Korean culture that has been the playground of most Filipinos. This, then, started with the advent of the Hallyu Wave. It also has become the companion of many in weathering the ongoing pandemic.
Organized under the Korean Cultural Center and the Embassy of the Republic of Korea in the Philippines. 2021 Korean Film Festival: Full House, Fun for All remains in partnership with Korea Film Council, and Film Development Council of the Philippines. Aside from them, Korea Tourism Organization and Viva International Pictures partnered with them. Also included would be APOP, and its official telecommunications partner, SMART.
Follow Korean Cultural Center in the Philippines on Facebook

https://www.facebook.com/KoreanCulturalCenterPH/

and @kccphil on Instagram and Twitter for more updates about the Embassy and KCC's events and activities.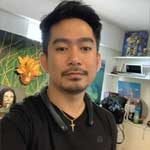 Josh Austria
Aside from being a businessman, Josh Austria has been working in PR and media industry for more more than a decade. From his years of experience as the Marketing and Advertising Head of Village Pipol Magazine, he has built strong relationships with creative people, brands, and organizations.