Staying on top of your health will remain one of the most important things you must do. Especially at a time like this. With COVID-19 cases continuously rising, minimize your exposure while staying at home. That way, you and your loved ones can stay in tip-top shape. Of course, you can also do this with a balanced diet, practicing good personal hygiene, and drinking vitamins. As they say, prevention is better than cure! This April 15, you can save up to 90% off on health and wellness essentials in Shopee! This also includes personal hygiene items, heath supplements, baby care products, and more.
To stay healthy, it remains imperative to keep your household well-equipped with health and wellness essentials. Of course, this includes medicines, supplements, and hygiene products. Be ready for anything and stock up your pantry with food items with long shelf lives as well. Aside from giving you peace of mind that you and your family have enough to eat in case of emergencies. A loaded pantry helps you minimize your trips outdoors. This April 15, enjoy big savings and buy your daily necessities at Shopee's Payday Sale.
Make the Most Out of Your Sweldo With The 15 Great Deals on Health and Wellness Essentials at the Shopee 4.15 Payday Sale
'New normal' staples you need to stay healthy
Going out to work and run errands? Wear Ilwoul KF94 Mask, which comes with four layered filters to protect you against fine dust, bacteria, and viruses. While you're on the go, remember to apply Zenutrients Sanitizer, which contains ethyl alcohol and soothing peppermint essence to keep your hands clean and virus-free. Make sure you're also stocked up on alcohol at home. CleanSol Isopropyl Alcohol contains a gallon of 70% isopropyl alcohol for the whole family's disinfecting needs. Boost your loved ones' immunity with Wellspring Vitamins, which promotes healthier skin and guards against diseases.
Grocery basics to keep your pantry filled
Reduce your trips to the supermarket by always keeping your kitchen stocked with your grocery basics, including products that are ready to eat and drink. Prepare a quick, fuss-free breakfast with Capitan Del Mar Milkfish. Each can contains tomato paste, olive oil, and bangus. For lunch, whip up a bowl of Knorr Nido Oriental Soup by simply adding its contents to a saucepan with water, bringing it to a boil, and adding a fresh egg. Then, keep your family's bones healthy with an easy-to-prepare glass of Bear Brand Powdered Milk, fortified with zinc and calcium.
New mom must-haves for taking care of your baby
Moms, your babies deserve nothing less than the best with these top baby care items. Tender Care Baby Wash is scented with jasmine, gentle, and safe for babies. Pampers Diaper Pants will keep your baby dry and comfortable by evenly distributing and locking away wetness. UniLove Baby Wipes is infused with aloe vera, lanolin, and vitamin E for mild yet effective cleansing of your baby's delicate skin. Ensure that your baby bottle is free from breastmilk residue and ready for the next feeding with Cradle Bottle & Nipple Cleanser.
Personal hygiene products to take better care of yourself
Personal grooming is the first step to good health. Keep your locks healthy with L'Oreal Paris Shampoo and Conditioner. Its sulfate-free formula washes away pollutants, prolongs hair color, and strengthens hair. Stay squeaky clean using the Protex Antibacterial Soap, which eliminates 99% of bacteria and provides long-lasting freshness. Next, moisturize your body with Nivea Body Lotion. This product minimizes dark spots and rough skin. Lastly, brighten your face and protect it from harmful UVA/UVB rays with Garnier Serum and Sunscreen.
Make spending time at home more comfortable by ensuring you have all these health and wellness essentials. Get all these deals at Shopee's 4.15 Payday Sale. For more information, visit here.
Don't forget to top up and shop with ShopeePay to enjoy more discounts and rewards. Check this out for details.
Download the Shopee app for free via the App Store or Google Play.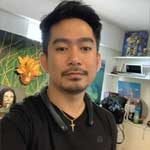 Josh Austria
Aside from being a businessman, Josh Austria has been working in PR and media industry for more more than a decade. From his years of experience as the Marketing and Advertising Head of Village Pipol Magazine, he has built strong relationships with creative people, brands, and organizations.